Operation Christmas Child
November 17, 2019 | 5:00 pm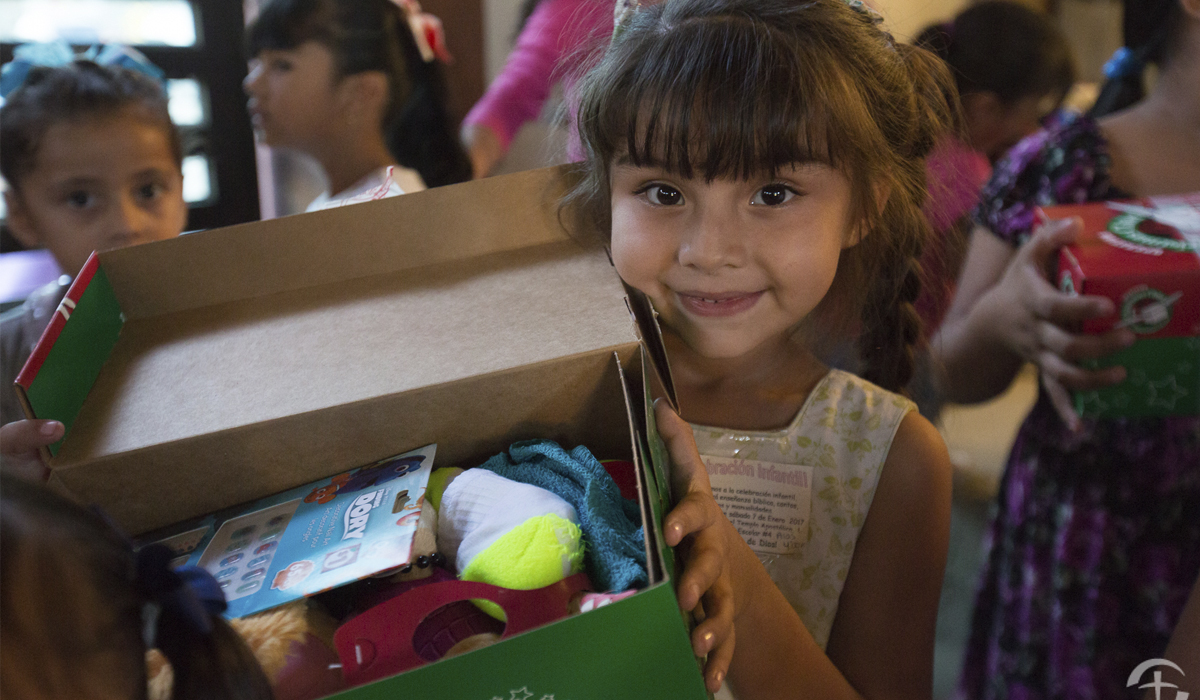 OCC Packing Party
November 17 | 5:00—6:00 p.m. | CLC Gym
Deliver your packed shoebox to the second-level atrium on Sunday morning or join us for a Packing Party in the gym. Bring items to pack in your own shoeboxes (plus $10 shipping) and kick off the Christmas season with OCC! Pick up your box to pack in the second-level atrium beginning November 3.
Collection Center
November 18—25 | CLC Dining Room
Volunteers help receive boxes delivered from other churches.
Volunteer with Operation Christmas Child and take the Gospel to the nations! Boxes may be picked up Sundays in the second-level atrium. Return your packed shoeboxes to the church on Sunday, November 11 or 18. Volunteers are also needed to help in our Collection Center between November 12 and 19. Sign up to help by contacting Melissa Hederman at mhederman@hedermangroup.com.