FAR & NEAR ONLINE BIBLE STUDY INTEREST MEETING
July 15, 2020 | 6:00 pm

-

7:00 pm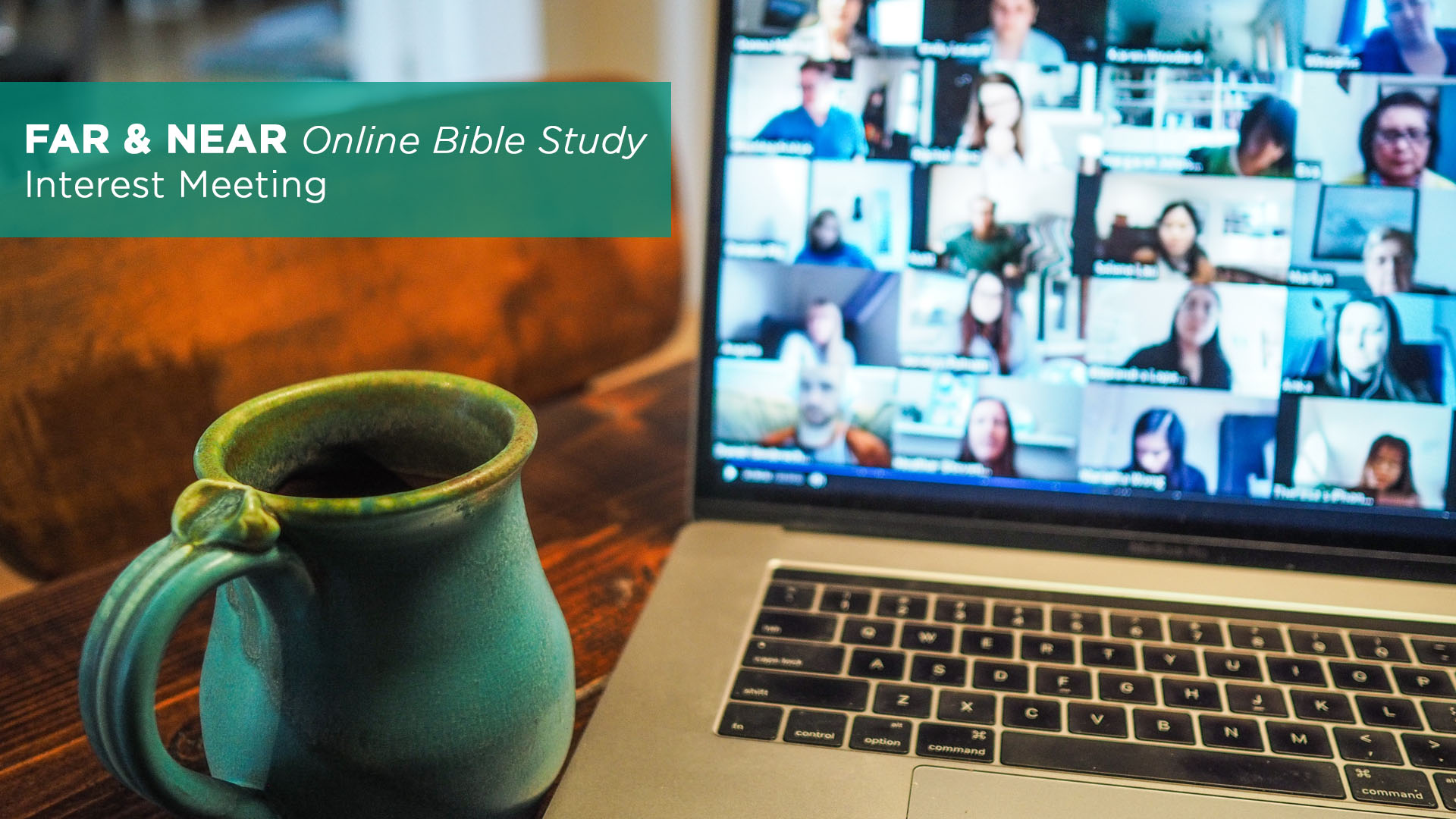 FAR & NEAR ONLINE BIBLE STUDY
Interest Meeting
This session will provide information for those interested in helping to facilitate online inductive Bible studies for participants around the world.
This interest meeting will provide information about the basic principles and tools used in these studies, thus equipping them to participate as groups of participants become available in other places.
The interest meeting will take place via Zoom.